About ESTHER Ireland
ESTHER Ireland works to foster international partnerships between Irish health institutions and organisations, and their counterparts overseas, to strengthen health systems and improve health outcomes. ESTHER Ireland's work is supported by the generous assistance of Irish Aid.

For a brief overview, please view the video below, featuring the Chair of ESTHER Ireland, Dr. David Weakliam.
Connections Between Ireland and the World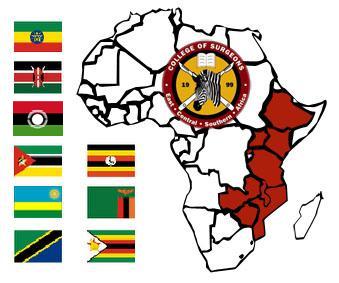 The ESTHER Alliance is a European initiative that involves twinning with hospitals in the European union with hospitals in developing countries. Under Ireland's ESTHER Programme the HSE will facilitate Irish hospitals and other health institutions to engage in partnerships with similar institutions in less developed countries. This provides a mechanism for health staff to contribute to health needs in low income countries while continuing to be based in Ireland.
The European ESTHER Alliance was established in 2002 to improve hospital care for patients with HIV, however is now taking a much broader approach. Today the Alliance aims to strengthen health systems and particularly human resources so as to tackle HIV and other major diseases and to improve women, children and new-born health in Africa, Asia and Latin-America. ESTHER Ireland will use the twinning model to foster effective north-south and south-south partnerships that can build capacity of the health workforce and health institutions. It will engage with the other European country members to develop a strong network of partnerships and become a powerful force for development and health improvement in the coming years.
The ESTHER Alliance is a network of Governments across the European Union working in partnership to tackle HIV/AIDS and other major diseases and to improve women, newborn and children's health. It involves twinning between European hospitals and institutions in developing countries to build capacity to improve health care services.
Since its creation in 2002, the European ESTHER Alliance has strongly evolved, in respect to its health focus/mandate, its activities, its mode of action and its dimension. These evolutions led to a new European ESTHER Alliance business model that reflects member country development cooperation in health priorities and the development cooperation in health landscape 10 years after the launch of the ESTHER Initiative. In this context the EEA has adopted a new Charter, that you can find on the site of the EU ESTHER Alliance.
Partnerships
The first partnership in ESTHER Ireland is the Collaboration Programme between the Royal College of Surgeons Ireland (RSCI) and the College of Surgeons of East, Central and Southern Africa (COSECSA) which joined in December 2012. The RSCI-COSECSA collaboration is a well established partnership dedicated to surgical training. It develops common regional surgical training programmes in designated training institutions with a common examination and the award of surgical qualification that meets international standards and is regionally recognised. Fellowships are offered in 7 specialities: General Surgery, Orthopaedics, Paediatrics, Urology, Neurosurgery, Plastic Surgery and ENT. There are 9 Member Countries: Ethiopia, Kenya, Malawi, Mozambique, Rwanda, Tanzania, Uganda, Zambia and Zimbabwe.
For more information about this ESTHER partnership see the Our Partnerships page.
HSE Global Health & ESTHER Ireland Survey
In 2012, the HSE's Global Health Programme undertook an interest-based survey of health service personnel to quantify their experience and interest in linking with developing world organisations. The survey specifically requested responses on how Irish healthcare institutions could create effective and sustainable partnerships with similar ones in the developing world. A total of 1,028 persons completed the web-based survey. Read the findings here.