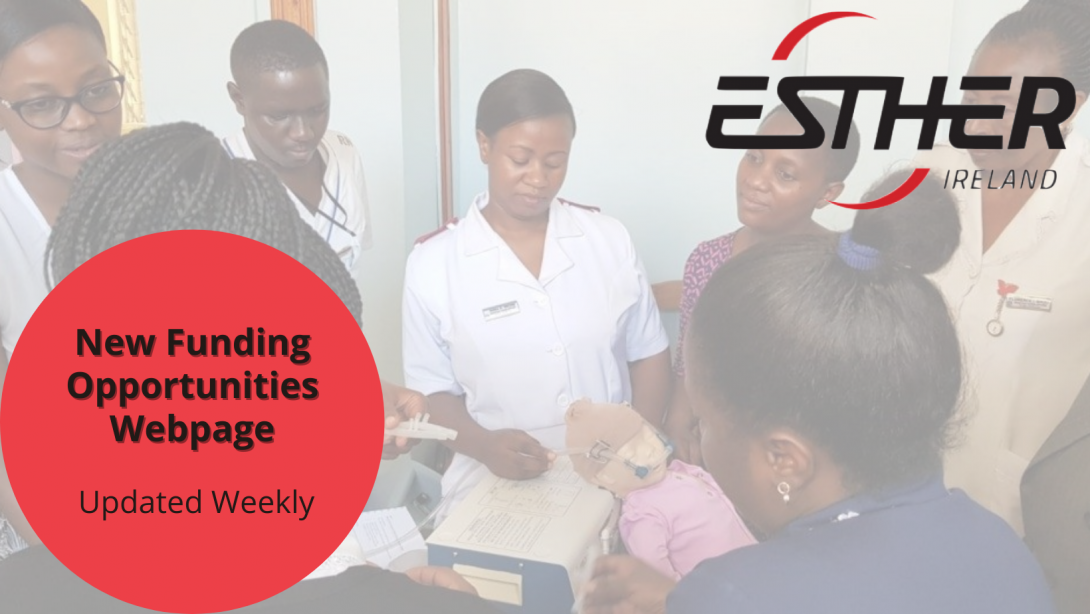 Here you will find funding opportunities relating to Health Partnerships.
We will regularly update this page with various funding opportunities from different sources, so you can find information all in one place.
---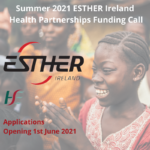 Deadline Date: 31st August 2021

The scope of ESTHER grants has evolved from previous years, based on more than five years of learning from Irish-South health partnerships, including internal and external evaluations in 2017. This round of grants reflects the current global and Irish context with COVID-19 and lessons learned from the pandemic. It also responds to the directions and priorities of the Government's International Development Policy, A Better World, which was published in 2019.
There are Two Grant Bands:

Band 1 grants are to support new partnerships.
The ceiling for Band 1 grants is €8,000.
Band 2 grants are to support established partnerships.

The ceiling for Band 2 grants is €10,000.

ESTHER Ireland welcome applications from partnerships involving different types of health institutions, including hospitals, primary care services, public health units, education and training organisations, universities, and Government health departments.

Download the Application Guidelines Here

For more information and to apply click here
---

Deadline: 1st August 2021
The Mérieux Foundation is seeking applications for its Small Grants Program to improve the prevention, diagnosis, and treatment of infectious diseases. The projects including as beneficiaries mothers and children will be given priority.
Selected projects will receive financial support of up to 5000 euros. Two annual sessions are organized to study the applications.
Eligibility Criteria
Only projects implemented by local organizations will be studied (projects must be submitted by the local structure responsible for the project).
Exclusive mission of public interest in connection with the Mérieux Foundation's mandate: fight against the infectious diseases the affects the most vulnerable populations in developing countries, especially mothers and children;
Not convicted (the organization or one of its member) of acts contrary to the principles stated above;
Not in bankruptcy or receivership;
Student associations and individual applications (scholarship projects) are not eligible for this program.
Nonprofit and independent management;
Registered with the authorities of the country for at least three years
Respect and sign the ethical principles of the Mérieux Foundation's Charter: transparency, professionalism, quality, independence, non-discrimination, respect;
Status of association or recognized as a public utility or equivalent status for foreign structures.
For more information and to apply click here
---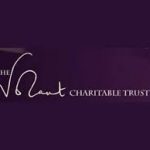 Deadline: 31st July 2021
The Volant Trust accepts applications from charities in the UK and internationally that demonstrate a strong focus on alleviating social deprivation and helping vulnerable groups who have been particularly impacted by the Covid-19 pandemic. Applications for medical equipment and the production or distribution of PPE will also be considered.
Eligibility Criteria
Is your organisation a registered charity, community interest company, community organisation or social enterprise?
Is the project and funding required specifically related to the Covid-19 pandemic?
Does your organisation directly help with the alleviation of social deprivation and vulnerable groups who have been particularly affected by the Covid-19 pandemic?
Is the funding for project, running or core costs including the purchase of medical equipment or PPE in connection with the Covid-19 pandemic?
Does your organisation have its own bank account with at least two unrelated cheque signatories?
Are your organisation's accounts independently audited each year?
For more information and to apply click here
---