In 2004, Tanzania's first cancer ward for children was opened at Muhimbili National Hospital, Dar es Salaam, in collaboration with Our Lady's Children Hospital Crumlin (OLCHC) and the Muhimbili University for Medicine & Allied Health (MUHAS) to build and deliver Children's Cancer Programme.  A recent ESTHER Start-up Grant enabled exchange visits with management from both hospitals to develop a formal twinning agreement.  The partnership has since been accepted under the ESTHER Ireland Programme in 2015.
In continuation of their efforts, the partners have just confirmed a five year plan (2016-2020) for paediatric oncology that will extend operations to two further satellite centres. Over time, it is anticipated these services and programmes will expand to become nation-wide and embedded within University Hospitals across Tanzania.  As well, recently established charity, Their Lives Matter, will help support the partners to manage the future of these twinning collaborations.  Such developments will help to drive a locally-operated, sustainable and thriving Tanzanian paediatric oncology network.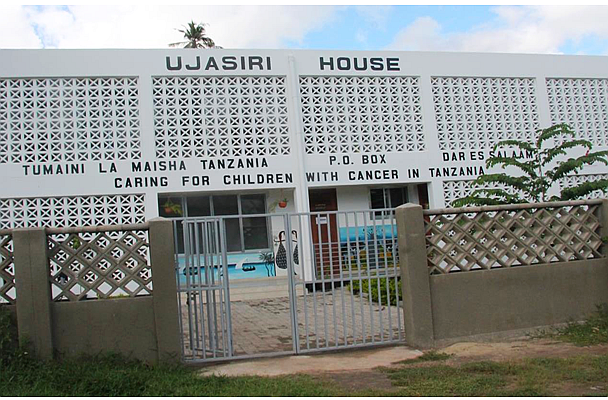 Through the extension of paediatric care units and building up oncology services nationally, the hope is to mediate some of the current challenges that referral networks and systematic delays in treatment present.  The partnership is focussed on improving access to resources for children living with cancer in Tanzania.  So far, thanks to specialised training of local professionals and access to state-of the-art diagnostic services, long term child cancer survival rates have increased to 50%, from less than 5%, in just over ten years.  These are just some of the stemming reciprocal collaborations that ESTHER Ireland is proud to support.
Read more about the partnership's recent developments in an interview with Paediatric Oncologist and partner, Dr. Trish Scanlan.  The article highlights some of the extent of dedication and collaboration from a variety of partners and individuals, which make all of these achievements possible.  In addition to other ESTHER sources, the success of this partnership was also highlighted in the 2015 annual print version of the Dochas World's Best News.