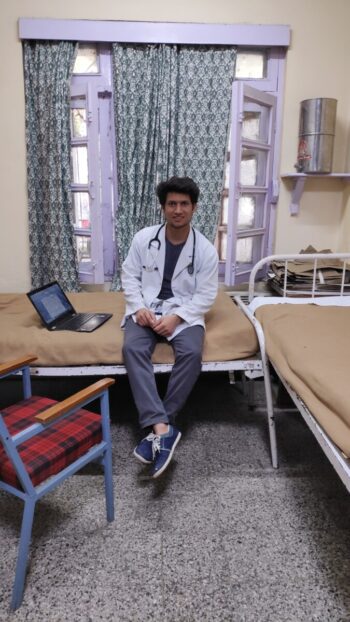 An emerging ESTHER Ireland grant partnership between Irish partners: Mental Health Ireland and Health Service Executive Office for Mental Health Engagement and Recovery, and Southern partners: Hospital for Mental Health in Ahmedabad (Gujarat, India), the Office for Mental Health (Government of Gujarat, India) and the Centre for Mental Health Law and Policy (Indian Law Society) has been established to improve mental health and social outcomes by increasing access to evidence based, person-centred practices and services.
The partnership came about after the government of India published a National Mental Health Survey (2015-16) that showed the immense mental health burden and significant unmet need of mental health services due to gaps in service delivery. The burden of mental health problems is growing in urban environments, and therefore Ahmedabad, as the largest city in Gujarat with only two mental health facilities, requires service development to improve access to care.
This developing partnership aligns with the Indian National Mental Health Policy, 2014 and India's Mental Health Care Act, 2017, in addition to Ireland's national mental health policy – A Vision for Change, the mission of the Mental Health Commission in Ireland and the objectives of Irish Aid's policy – A Better World.
The goal of person-centred and recovery focused mental health care is internationally recognised, yet implementation in India faces challenges and therefore slow results. This health partnership aims to benefit both Ireland and India in meeting mental health policy objectives.
The development of the health partnership will support and expand the existing infrastructure in Gujarat state through capacity building by adapting the successful 'IMROC Implementing Recovery Methodology' to the specific context and culture.
Context and Progress
The relationship began in the context of the World Health Organisation's project 'Quality Rights' where it was identified that the Hospital for Mental Health in Ahmedabad (HMHA) would benefit from external support to carry out their Quality Rights inspired strategic development plan. Discussions were initiated remotely between Irish partnership coordinator, Dr. Dominic Fannon, and Director of the Centre for Mental Health and Law, Dr Pathare. In 2019, a site visit involving Dr. Fannon and Professor Julie Repper (Director of ImROC) took place to begin engaging with the staff and service users at HMHA. Briefing discussions, consultations, formal presentations, workshops and public lectures were completed.
The specific areas identified for immediate development were:

Reinforcing the Peer Support volunteer role
The establishment of a Recovery College
Refining the hospital's capacity for Rehabilitation care.
The main challenges faced include:

Identification of the means to re-orientate the organisation to become a recovery oriented service
Shifting to include a focus on community integration
Progressing the patient rights based agenda consistent with national policy and impending statutory requirements (e.g. Advance Directives as part of 'The Mental Health Care Act, 2017').
Plans for the Future
The main goal for the India partners is to improve mental health and social outcomes in the Ahmedabad region with cost-effective, easily accessible services, and potentially expanding to the larger Gujarat region and the Indian nation.
Initiatives prioritised include:
Use of peer support work in community health care
The application of recovery education/ recovery colleges in a low service/ resource poor environment
A long-term objective of this partnership is to increase the ability of the partners to identify and maintain recovery focused mental health initiatives that have a clear benefit for all individuals, service users and staff.
Due to COVID-19 pandemic travel restrictions, initiative has been taken to use technology for remote communication in order to carry out early partnership activities: partnership building, strategic planning and education.
A number of outcomes were identified that the partnership anticipates will be accomplished through quality improvement actions in Gujarat:
Form a steering group to oversee development initiatives
Systematically implement changes to governance and policy
Establish a Recovery College
Facilitate staff peer support, define a rehabilitation care pathway, support informal carers and family, reshape attitudes and practices around risk and rehabilitation
Identify resources and system factors (state and national) that will impact the hospital's recovery initiatives
Locate materials for staff training in recovery and rehabilitation
Develop methods for evaluation and ways to circulate the hospital's recovery journey
The partnership expects significant benefits for all partners. Importantly, the partnership will facilitate experience of service delivery and resource allocation in the low income context and hopes to enhance existing capacities for culturally diverse mental health care.
Further, direct benefits for staff and service users in Gujarat will arise due to expert level clinical mental health care delivery.