Learning for Lives – Ghana is an ESTHER Ireland accredited health partnership between the University of Limerick Hospital Group, the University of Limerick and Community-based Health Planning and Services (CHPS) facilities in Wa, located in the upper west region of Ghana.  Established in 2017 the partnership set the target of reaching 240 CHPS nurses to be trained in the principles of pre-hospital emergency assessment and associated life-saving skills over a three-year period.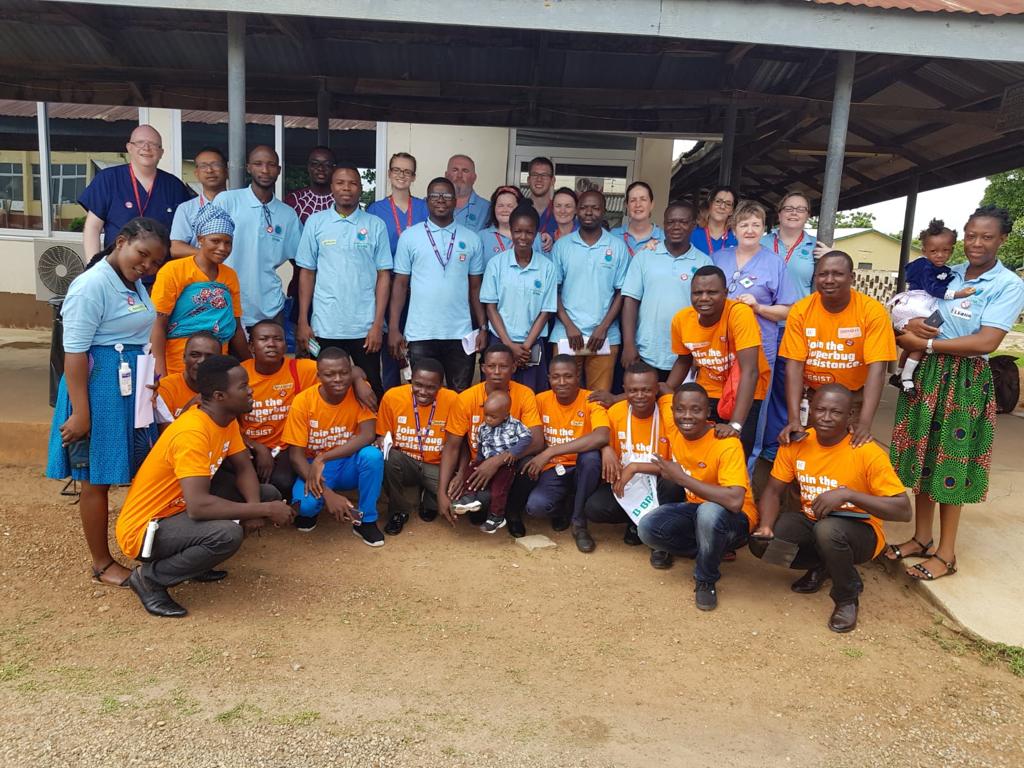 In its first year, the partnership delivered training to staff from 48 rural CHPS facilities in basic pre-hospital primary assessment and management. All candidates were also provided with individual medical kits containing basic equipment which would allow them to manage many identifiable, easily managed, life-threatening conditions. Separately, 25 doctors and nurses from the 8 hospitals in the region were also trained at a more advanced level and each hospital was provided with a large medical kit containing essential life-saving equipment, focusing on airway, breathing and circulatory emergencies. The following year saw the training programme expanded upon. This involved the introduction of sepsis identification and management training, hand hygiene education as well as a physiotherapy training to local physiotherapists and physiotherapist assistants. Additionally, a very successful train the trainer programme was established.
Members of the partnership team completed their third visit in June 2019. The programme was a huge success and saw further expansion upon the preceding two years with the introduction of a nutrition training module. It is their hope that they will continue to grow and expand this partnership in the coming years given the success and tangible impact they have achieved with the delivery of their programme thus far.
The partnership has garnered wide national attention and has featured on RTE drive time, Clare FM and received coverage in many local newspapers and publications including the Limerick Post and Limerick Leader. Click on the link below to view further coverage in PDF.