Covid-19 Preparedness for Health Facilities in Low-Resource Settings, Video Series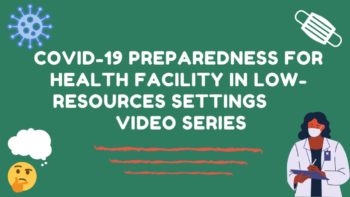 This video series aimed to assist healthcare workers in low resource settings to prepare for and respond to the Covid-19 pandemic. The Gorey Malawi Health Partnership worked with the Health Service Executive's (HSE) Global Health program, the Irish College of General Practitioners and ESTHER Ireland to produce these accessible and short learning videos. The series consisted of 14 videos and can be found here.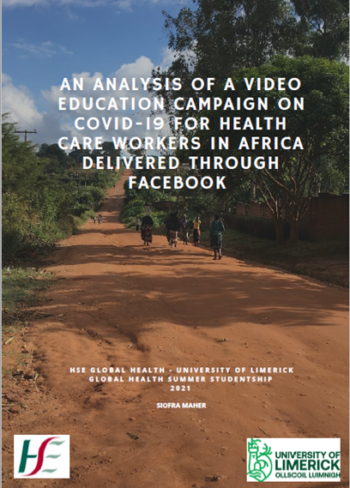 Siofra Maher, 4th Year Medical Student at University of Limerick, engaged in a summer research project funded by the HSE Global Health Program to analyse the Facebook campaign to promote the Covid-19 videos and produced a booklet of the study results.
The study found that delivering this campaign through the Facebook platform allowed for dissemination across the entire continent of Africa. Total reach of the Facebook campaign was 6,356,846 and total impressions was 12,767,118. The video with the highest reach was "Hand washing steps for health workers' with a reach of 1,479,603. The total campaign 3 second plays was 2,189,460 decreasing to 77,120 for 100% play duration.
This analysis showed the merit in conducting an educational campaign through an online social media platform such a Facebook. The low cost and wide availability of social media sites makes them a useful and rapid information dissemination tool. Facebook advertising campaigns may have the ability to reach large populations and achieve a range of engagement outcomes which would be more cost effective and have greater reach when compared with traditional media.