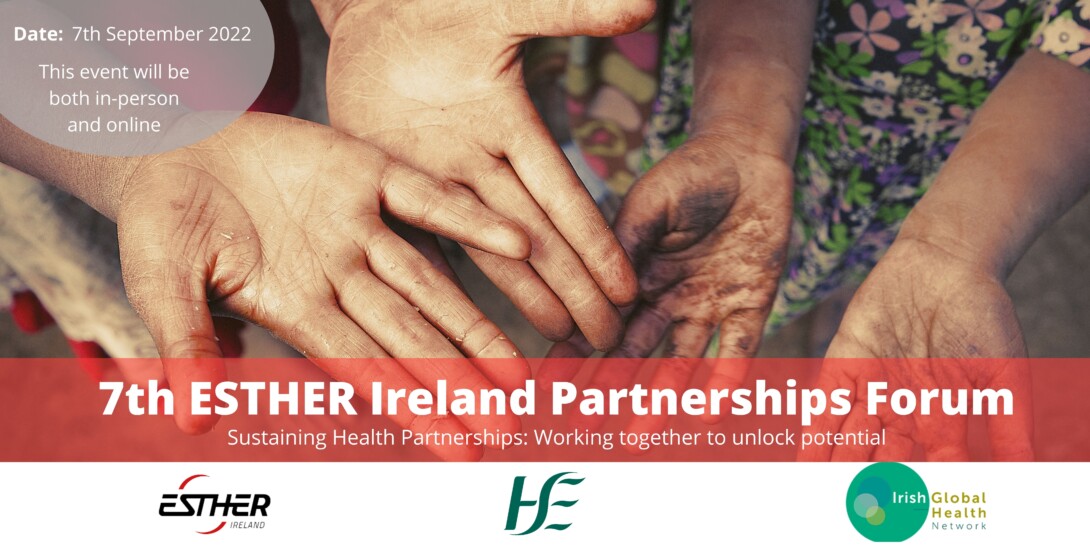 Save the Date!
7 September 2022
ESTHER Ireland is pleased to announce that the 7th Partnership Forum will take place on the 7th of September 2022 with the theme 'Sustaining Health Partnerships: Working together to unlock potential.' The Partnership Forum is an annual collaborative networking and learning event which showcases international health partnerships between health organisations in Ireland and various partners in the Global South. This day-long hybrid event invites institutional health partnerships to discuss and explore opportunities to strengthen and sustain their partnerships and achievements. The event includes a networking session, which will serve as a golden opportunity for health partnerships to connect and learn from each other. The ESTHER Ireland team will provide a short presentation on strengthening your health partnership through using available tools and sets of principles for quality health partnerships.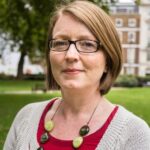 We are pleased to announce this year's Keynote Speaker will be Louise Mc Grath of THET. Louise is an experienced manager of international development programmes and organisations with specific thematic expertise in health and social development and on policy influence. Louise has geographic experience across Africa, Asia and Latin America and spent 12 years living and working in Brazil.
During her professional career working for a range of international health and development organisations, including NGOs and research institutes, Louise has developed a strong track-record in partnerships, programme design and management, capacity development and the generation and use of evidence to inform policy making and practice.
Originally trained as a nurse, Louise has a BSc in Philosophy and Sociology and an MSc in Environmental and Development Education. At THET, in her role as Head of Programmes, Louise leads the Country Programmes and Grants Management teams.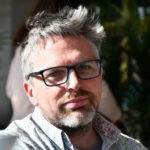 The highlight of this year's Partnerships Forum will be a fundraising workshop delivered by Kevin Delaney, a professional fundraiser and non-profit leader, from Academy Street Workshop. Kevin has over 16 years experience working with and for nonprofit organisations in Ireland, New Zealand and across the world. He has an in-depth knowledge of the theory and practice of fundraising combining 10 years of delivering fundraising training with hands-on experience of community fundraising, volunteer management, direct marketing and fundraising strategy.
Kevin has addressed fundraising conferences in Dublin, London, Amsterdam, Rome, Nashville & Oslo and is widely recognised as an engaging, knowledgeable and inspiring tutor. He holds a Diploma in Fundraising Management from Charities Institute Ireland and a Certificate in Fundraising from Chartered Institute of Fundraising UK.
Those attending the Partnerships Forum will have the opportunity to apply for a grant of €250 to cover 50% of the cost for a further half day workshop tailored to the partnership's specific needs. There will be a total of six grants available. This personalised workshop can be delivered online or face-to-face.
The in-person Partnerships Forum will be held at:
Iconic Offices – The Masonry,
151-156 Thomas Street,
D08 PY5E Dublin 8
Attendees also have the option to participate remotely on Zoom.